Chiropractor Metuchen NJ
Dr. Jay Yuhas is a Metuchen chiropractor taking a unique approach in chiropractic by helping people who have an interest in their overall well being and health. If you are in the Metuchen and Edison New Jersey areas, feel free to contact me and I will be glad to discuss any concerns or questions you may have even before you actually visit my office.
If you are ready to take the next step and would like to come into my office, your first visit will start with a consultation. This consists of sitting down 1-on-1 and discussing all of your concerns. Next, I will explain what a chiropractor does and examine your spine, soft tissue (muscles, ligaments, and tendons), and surrounding joints. Based on these findings, I will develop a unique plan of chiropractic care for you. I do all the work myself so it is personalized and special.
Dr. Yuhas chose Metuchen as a place to practice as a chiropractor due to the small-town feel and the friendliness of the residents and shop owners. As a matter of fact, he even served as the 2004 President for the Metuchen Chamber of Commerce. He can often be found around town visiting the shops or local restaurants.
Your Healthcare Goals. Our Team.
What are some common chiropractic conditions you see in Metuchen?
Although most people start chiropractic care because of back pain, neck pain, or headaches, many of our clients find they enjoy the visit so much that they come in regularly for well being to be their best following their initial care.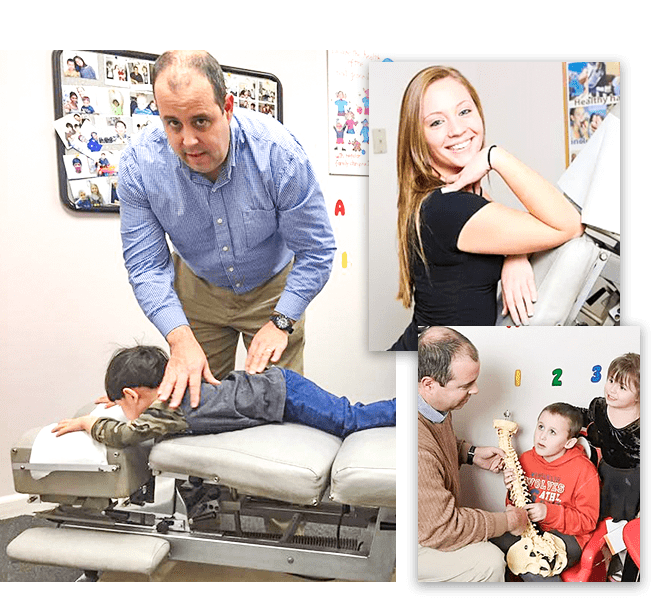 What are some common misconceptions that people in Metuchen have about chiropractic
Some people think chiropractic care takes a lot of time or costs a lot of money. Nothing could be further from the truth. Another concern people have is with neck adjustments. We have a way of stretching and adjusting the neck without cracking if that is necessary. As a matter of fact, we have a variety of techniques that are very gentle and not painful in any way.
We make it easy to start, it is free to discuss with the Doctor at anytime your problems and questions. He will even offer free of charge a brief exam to check to see if chiropractic will work for you.





What sets your Metuchen chiropractic office apart
Our office is clean, neat and efficient. Even though our systems are completely computerized, Dr. Yuhas provides personalized and specialized hands-on therapy and treatment. Nothing can take the place of human hands. Even though some people may need some therapy before their adjustment he still takes the time to give you a thorough hands-on treatment. In the office, massage therapy is also available before or after your visit for your convenience.
Dr. Yuhas is conveniently located by the Brownstone restaurant in the Bridgepointe Office Complex. The simplest way to arrive is to come in from Bridge Street. You then go over two-speed bumps and then make a right and you will be looking at our office, Building C, number 7 on the first floor.
FEES AND INSURANCE
Our office accepts Blue Cross Blue Shield, United Health Care, Oxford, Cigna, Aetna, Great West, and Medicare insurance plans as well as private payment by cash, check, or credit card.
At Yuhas Chiropractic, we promise to make your visits both enjoyable and affordable!